Non-working MST-522 ... into a watch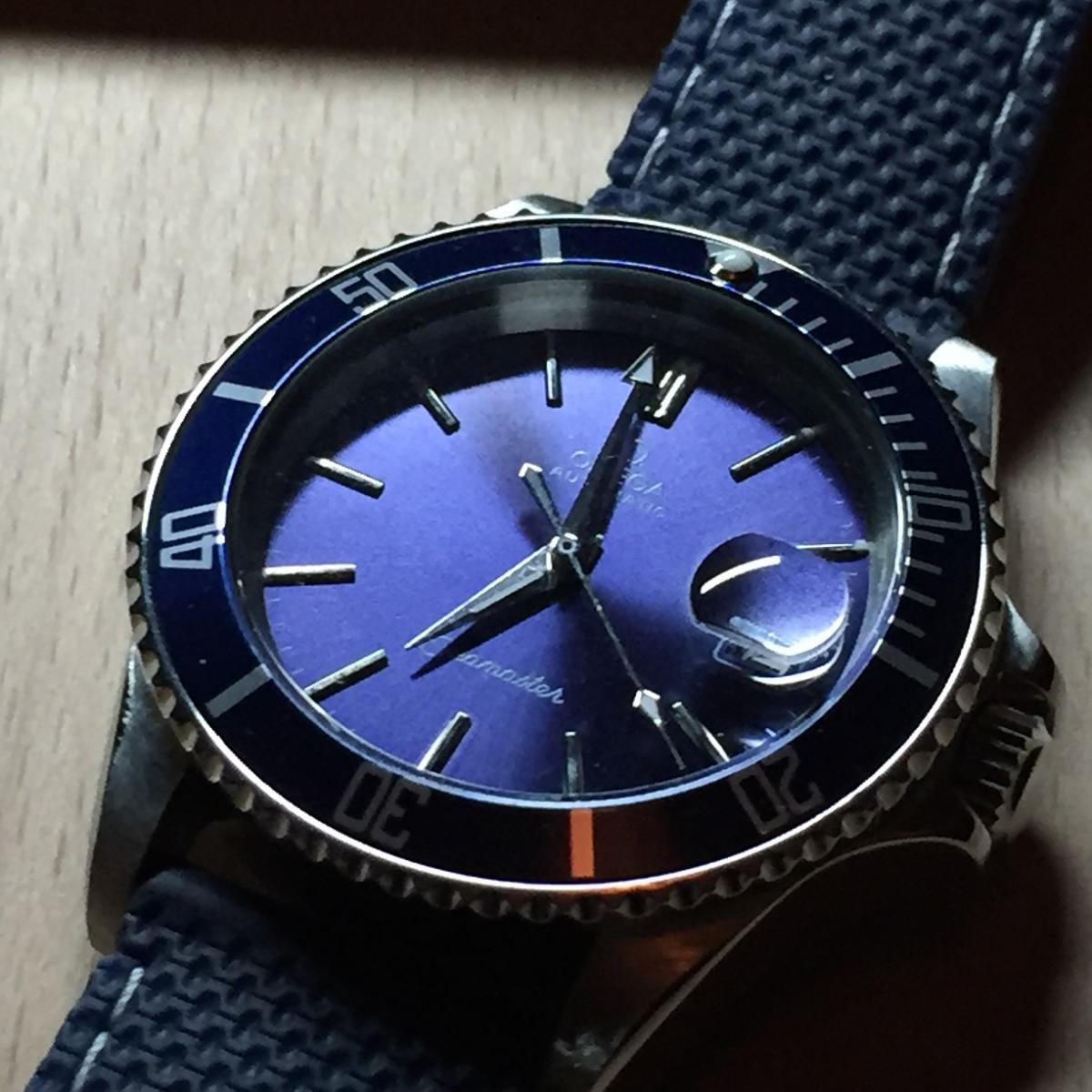 Sorry ... I've managed to upload images multiple times; asking for advice on how to edit the album so you don't have to suffer the same picture more than once...
This is my attempt at taking an MST-522 movement and with disparate parts ... make this into a watch. I've included hands I was debating using before settling on the set I thought looked best.
This is not meant to be an Omega anything! I just liked the blue dial that happens to have 'Omega' on it... and then thought it would look good with a blue case so then of course decided on a blue strap too! The watch has been going strong for the last few weeks since I cleaned and fixed it and keeps good time. 
I am VERY new at all this though and still learning a lot!