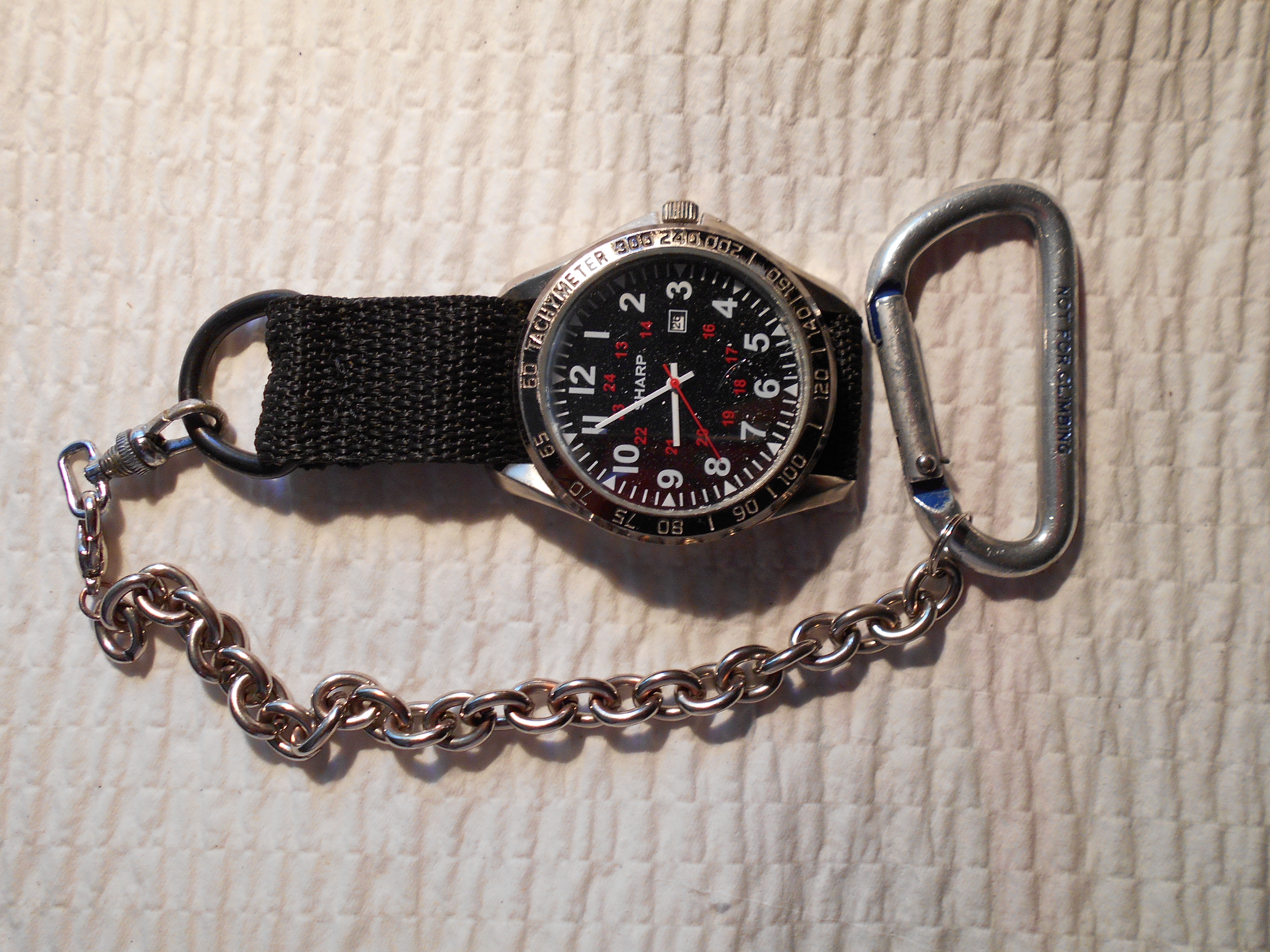 Content count

559

Joined

Last visited
dave; taking apart a watch like that might be a problem if you have not had one apart, BUT this forum is the right place for help. i have had a couple "locked up" watches and was surprised to find a "loose screw" which can be an easy fix. those auto-winds often do that. good luck and welcome to the forum. vinn

I have always wanted to visit the Carolinas to see the first submarine, THE HUNLEY. vinn

i don't have a "machinst;s hand book" or a tap chart in front of me ! BUT, if you have a digital vernier caliper (with switching from metric or S. A. E. readings) AND a machinist's thread pitch gauge, you are half way there. sorry, often the existing thread dimension - does not help. vinn

when un-screwing the crown from a pocket watch case, heat the crown to prevent breaking the stem. stems are sometimes hard to find.

there also is a timex forum. i like timex, but thru the years they seem to change the stem removal method. there is also a timex dating chart on line. Roy (of the watch forum) is the expert.

great watch ! good show, i would like to know how to restore a case just like that. vinn

there are several tools to hold a hand while it is reamed. the reamer is easier than a staking assembly. a set of reamers is a good investment.

welcome to the forum. if you would, tell us about the problems with that "push button" stem release mechanism, as several members have had problems with it. thanks, and again welcome. vin

interesting link. did he mead cylindar wheel or wheek? i only worked on one, a difficult mvt..

welcome to the forum. if you haven't had a watch apart, i suggest a book and a cheap watch for disassembly. cheers vin

yes, the "push buttons'' are newer - and interesting. ill bet there a book or a video on that.. later vin

woops, ! wrong post. i usually have a spare stem to keep the crown gear "in line'

the best proceedure is to buy the proper crystal.