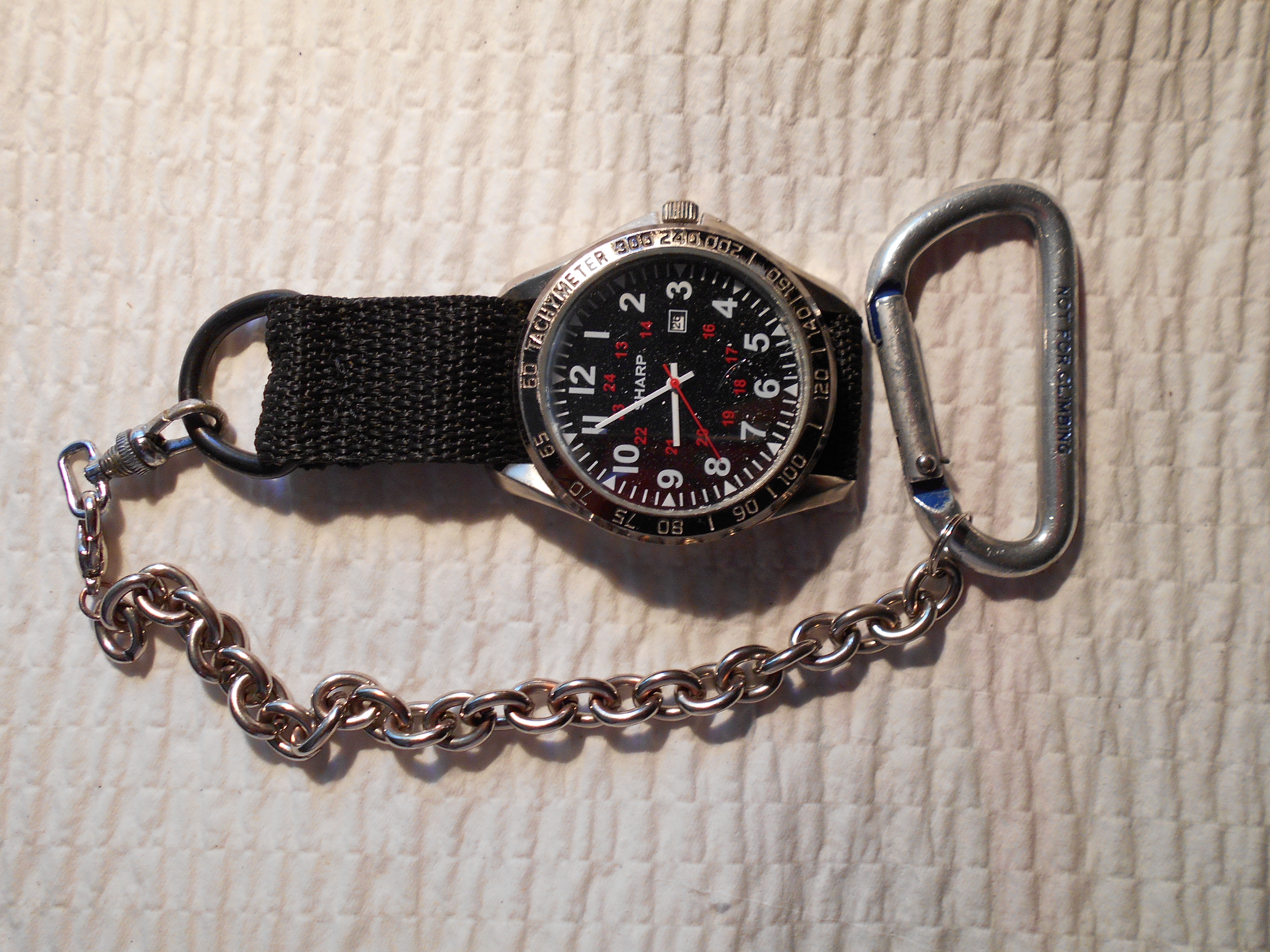 Content count

570

Joined

Last visited
good job ! I use one of that type and one even older. the older one puts out a much stronger field. i'll enter photos in the gallery. vinn

I am going to try the "digital microscope". once the image is on the computer, it can be studied or emailed off. vinn

how was the quality of the dueber cases ? they put the name too close to hamilton (sp).

hampdens are a problem for me. i bought a few (at that price) for the cases, even got a coin silver hunting case with that mvt. (had to pay a bit more for that one). my guess is hampdens are one of a few cheaper replacement works of the 1920's in the U.S..

well, T. V. is not as good as it used to be.

welcome to the forum, if you like to use the camera, check out the "gallery". vinn

step 1, don't try to learn on battery watches. step 2 ,get some plastic tweezers. step 3 ,read a book or watch a video on the particular watch you want to learn on. ; 1,2,and 3.-- simple.

there is another oiler type. used for oiling the jewels in gauges, it comes apart for cleaning, but may not be small enough for watches.. i will look further into it. vin

right you are Geo. a regular oiler can be a hammered out and re-shaped paper clip. but; do you flush out your automatic or pneumatic oilers? vinn

i think he was asking how to "flush out" the oiler, like pumping solvent thru it. vinn

dave; taking apart a watch like that might be a problem if you have not had one apart, BUT this forum is the right place for help. i have had a couple "locked up" watches and was surprised to find a "loose screw" which can be an easy fix. those auto-winds often do that. good luck and welcome to the forum. vinn

I have always wanted to visit the Carolinas to see the first submarine, THE HUNLEY. vinn

i don't have a "machinst;s hand book" or a tap chart in front of me ! BUT, if you have a digital vernier caliper (with switching from metric or S. A. E. readings) AND a machinist's thread pitch gauge, you are half way there. sorry, often the existing thread dimension - does not help. vinn

when un-screwing the crown from a pocket watch case, heat the crown to prevent breaking the stem. stems are sometimes hard to find.